Floormodel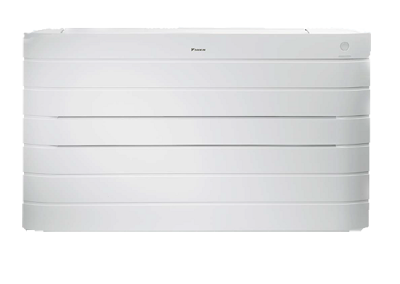 Floor units can be placed directly on the floor. The slim design floor units are quiet, very easy to be installed and user-friendly. Major structural adjustments can almost always be avoided. The desired airflow can be adjusted both horizontally and vertically.
The available cooling capacity combined with the perfect air pattern and quiet operation, make these units ideal for larger rooms such as:
air conditioned reception areas
showrooms
computer
server rooms
laboratories
dining halls
All air conditioners are available in a heat pump version, which not only cools but also heats. This option enables the efficient use of air conditioning throughout the year.